The Museum is in Naritasan Park, located behind the Naritasan Shinshoji Temple.
Elevator, Multi-Purpose Toilet (1F/2F)
1F is the Planned Exhibition Room having the two-story ceiling Central Hall. Visitors can directly appreciate the distinctive features of the masterpieces.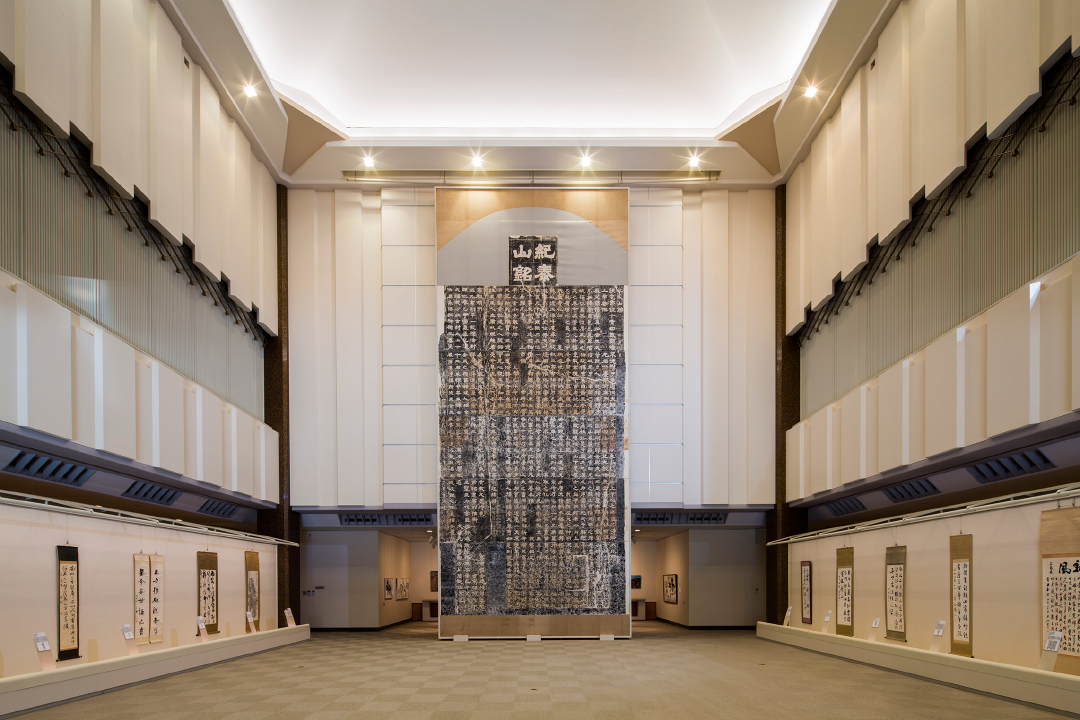 Central Hall is the two-story ceiling hall with 20m-high ceiling. The huge 13m-high exhibited work is "Rubbing of the Stone Stele's Inscription of Taishan" and you can enjoy the whole image of the work in a open space.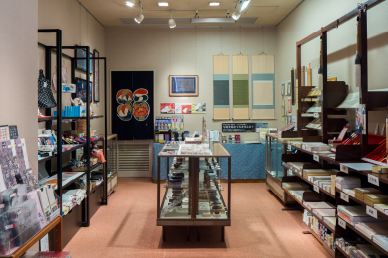 Our museum shop offers a variety of goods including stationary, books, as well as publications related to calligraphy. Japanese items such as incense burner, tenugui towel and tapestry are suitable for the souvenirs.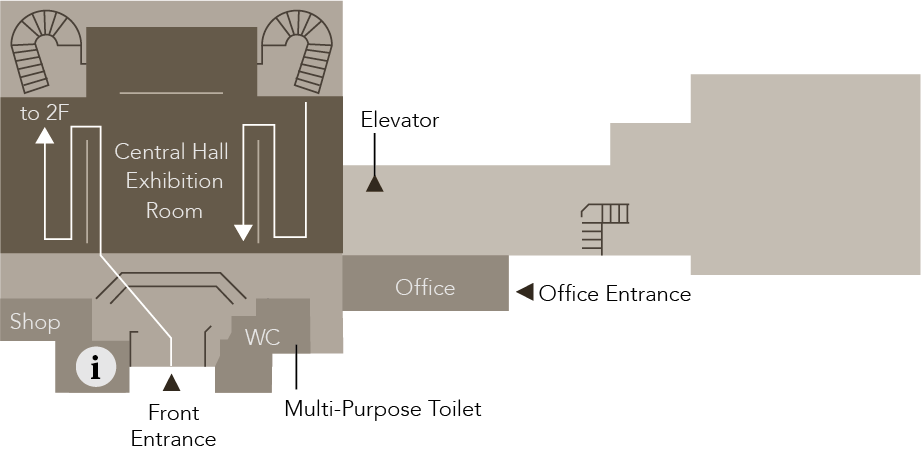 The 2F exhibition room is cloister-style gallery surrounds 1F Central Hall. From the Lounge and Special Exhibition Room, you can enjoy the view of the garden, which is enjoyable in every season.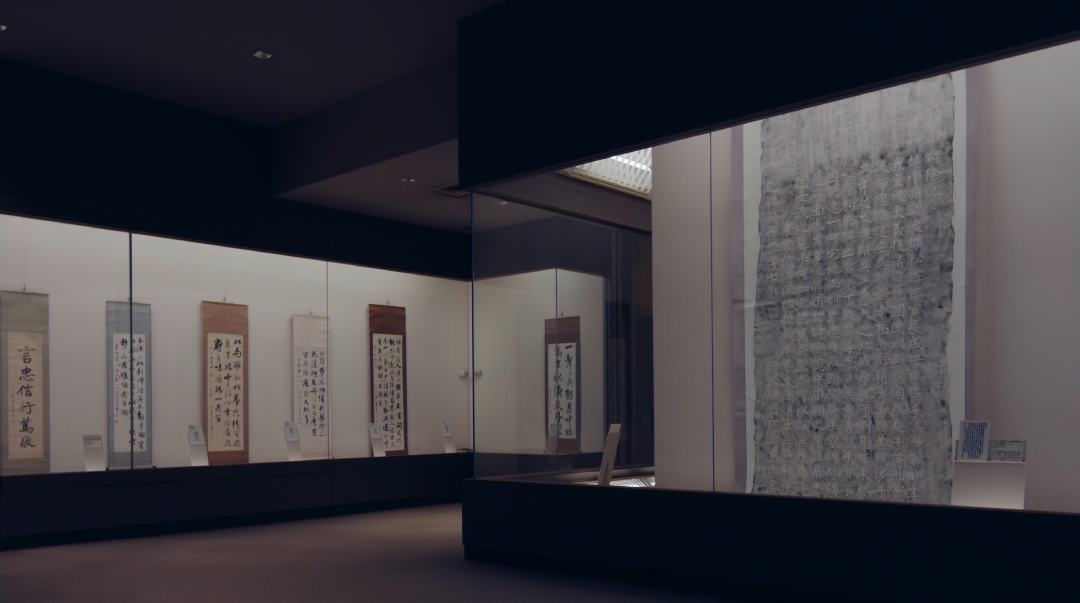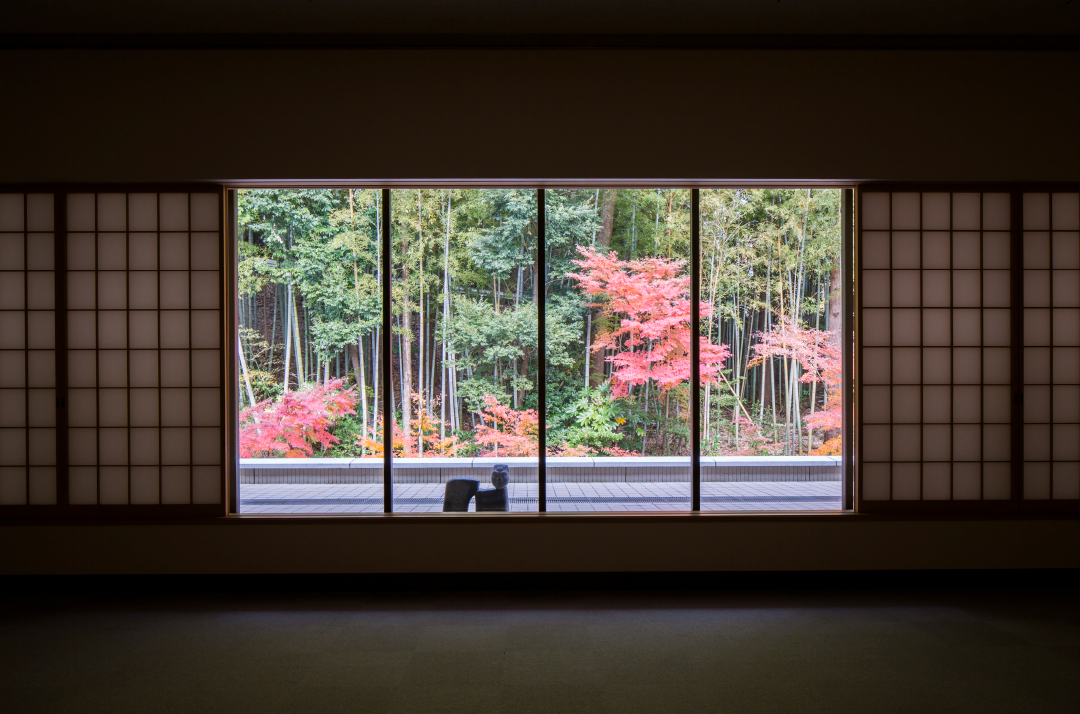 2F Special Exhibition Room